"Diversity: the art of thinking
independently together."

– Malcolm Forbes
JFL Governance is a specialist recruitment agency. Devoted to recruiting Non-Executive Directors and Board Support functions for ASX-listed and private companies, as well as Government Boards.
Our particular interest is in assisting organisations to not only meeting board diversity targets, but also to embrace the benefits that board diversity brings.
The current corporate environment is complex, dynamic and evolving. A organisation with a diverse range of skills and experience at the boardroom level will be better equipped at dealing with these challenges than homogenous, insular boards.
Building diverse, superior boards with a breadth of perspectives excites us. We welcome the opportunity to work with your organisation to help you deliver the best corporate governance possible.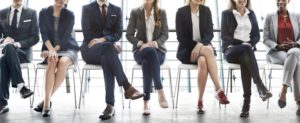 Contact Us today
We focus on the recruitment of:
Company Directors
Company Secretarial
Governance Professionals
Governance Administrators
With a particular focus on:
Gender diversity
Ethnic diversity
Generational diversity