Round holes, round pegs. Square holes, square pegs.
Finding the right candidates
Over 15 years, Jacinta Fish Legal has been trusted advisors to law firms, ASX listed companies, Government and charitable organisations. Our reputation as leaders in the field of legal recruitment is based on the successful outcomes we continue to achieve for both clients and candidates alike.
The process starts with listening. We are always looking at how candidates technical, commercial or interpersonal skills will not only complement your organisation, but also strengthen it! Armed with these insights, we tap into our enviable network of the brightest legal talent in the country, consistently delivering legal professionals to clients who can deliver commercial results.
Working across all industries, we fill a range of permanent and contract positions. We have placed graduates and Partners alike. From paralegals and compliance professionals to Company Secretaries and General Counsels – we've done it all!
Not only are we a specialist recruitment service, we are a trusted source of advice to our clients. When it comes to understanding broader market conditions, trends and salary levels we have years of experience and 7 years of historical data from our in-house 'Salary Surveys' to provide our clients to ensure they remain competitive.
With such a breadth of experience, our consultants have helped build some of the country's highest performing legal teams.
With this in mind, Jacinta Fish Legal also has a Governance offering. Our consultants are able to utilise their network of senior legal professionals to ensure our clients Board structures remain relevant with the right balance of expertise and diversity. Find out more about JFL Governance here, or contact us for more information here.
For Interim legal support, we also offer clients the option to access our deep network of legal professional for short or long term contracts. For information on our FlexIt business, click here or contact us to chat about your options.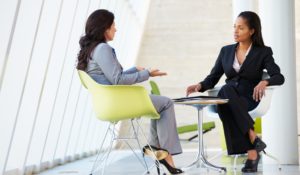 We work with most of the leading Australian and international law firms and have successfully recruited lawyers for companies and law firms of all sizes, across all industry sectors. Our reputation in the in-house market is second to none.
Some of our commercial clients include: