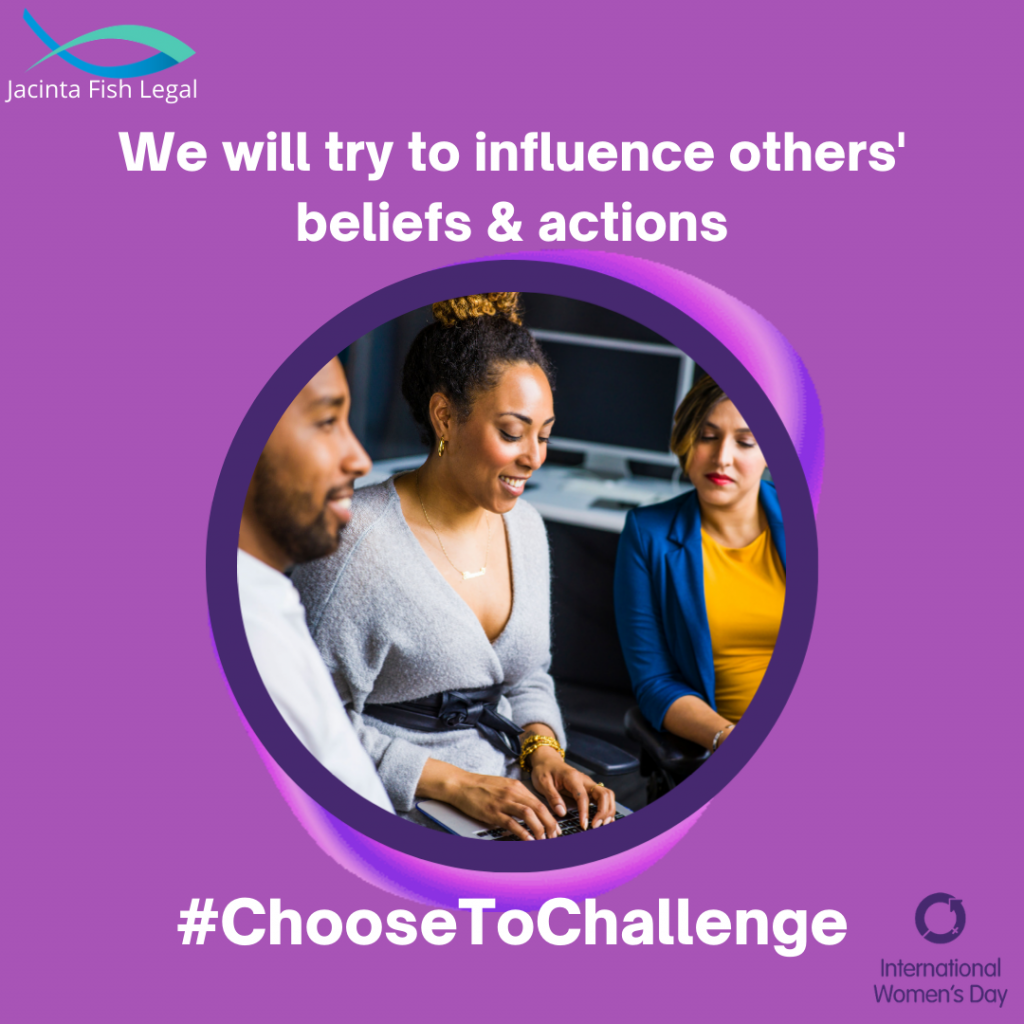 #ChooseToChallenge
IWD 2021 campaign theme: 
A challenged world is an alert world. Individually, we're all responsible for our own thoughts and actions – all day, every day.  We can all choose to challenge and call out gender bias and inequality. We can all choose to seek out and celebrate women's achievements. Collectively, we can all help create an inclusive world.
2020 has shown us that working remotely and flexibly can be the new norm for everybody – not just for women trying to juggle work and family!
We work to challenge our clients' thinking around who, what and how work can be done. We can question them on what success looks like in a role to ensure we give them the diversity of skills and gender they sometimes didn't know they needed!
We can #choosetochallenge what clients think they need, and show them the talented pool of women who continue to inspire and reward us with their capability, innovation, grit and passion.