Profile on Sean Hughes, Group General Counsel at Tabcorp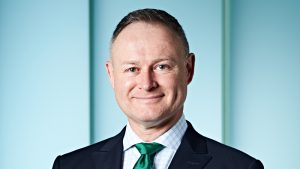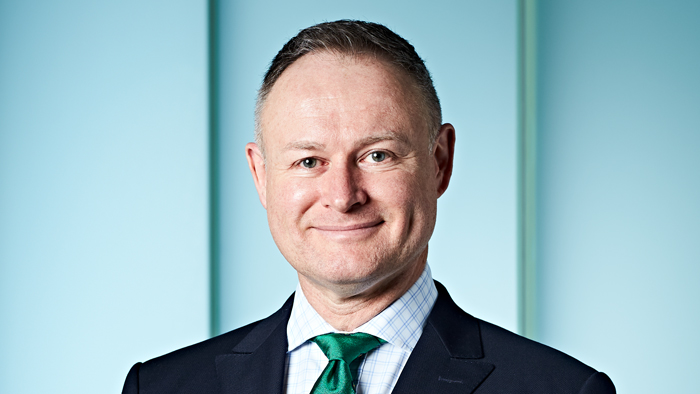 Sean joined Tabcorp in 2017 as the Group General Counsel after some upheaval in the business. He has bought with him a fresh perspective, passion and drive to improve and has reenergised the legal team.
We chatted to him about his career and progression and what he's enjoying about the role so far.
Why did you decide to make the move into your current role with Tabcorp?
Having spent most of my professional career in financial services (first as a lawyer in private practice, then as a corporate lawyer, as well as a regulator), I was keen to explore and experience a different sector – and one that involves fun and excitement for both customers and our team members!  I was particularly attracted by the opportunity to be the General Counsel of an ASX50 company at a time of immense change and challenge – especially through the Tatts merger.
What have been the major challenges you have faced in the last few years?
The merger with Tatts (through a scheme of arrangement) took well over 12 months to finalise and involved multiple challenges and regulatory approvals. It was one of the most complex and contested mergers in recent corporate history.  At one stage we were in multiple courts at the same time: the Supreme Court of Victoria, the Australian Competition Tribunal and the Full Federal Court.
Maintaining both team and personal momentum and energy, as well as ensuring our communication was timely and effective for a variety of stakeholder audiences, were some of the most significant challenges.  There was also the task of keeping effective oversight of a large team of lawyers (including two external firms, senior and junior counsel), as well as my own in-house team.   And the rest of the business didn't stop either – there was a range of other significant commercial and litigation matters which had to be serviced at the same time.  But the pace and volume of the challenge was exhilarating.
What do you think are the challenges and benefits of working in a multinational company?
In our business, there are broad similarities in legal and regulatory approaches, whatever the jurisdiction, but the challenge is getting across the detail. It's also important the team outside Australia feel included and get to participate in discussions and decision-making, which can be challenging when there are urgent issues to deal with. We have a lot of late night calls! But the benefits are immense – the exposure to larger, more complex or sophisticated markets is a fantastic opportunity, although you must be prepared to take some knocks and deal with surprises from time to time.
Tell us about what some of your career highlights have been to date?
I was thrilled to be appointed as the inaugural Chief Executive of the Financial Markets Authority (FMA) in New Zealand in 2010 (the equivalent of ASIC).  Preparing for and leading a start-up regulator from inception was a huge opportunity – and the time I spent in the role has proven invaluable experience in leadership, particularly around governance and stakeholder management.
And bringing home the merger with Tatts in December 2017 was a marathon experience. After such a hard-fought battle, we had a magical 24 hours in which the shareholders voted overwhelmingly to proceed, and the Supreme Court approved the scheme.
How did you cope with the first transition to a role that was not just legal and involved commercial issues and decisions?
I've worked as a regulator in both Australia (ASIC) and New Zealand (FMA) and have also had significant experience as a senior executive in risk management in three of Australia's largest financial institutions, so I don't tend to label myself as a lawyer.  First and foremost, I'm a people leader and contribute to the strategic leadership of the company – albeit with a legal, regulatory and risk lens and perspective.
I think having had CEO experience has been invaluable, as has the amount of time I have spent with the Boards of some of our leading companies.  I don't go to work each day to be a lawyer.  I go to work to lead a great team and contribute to our success.
What career advice would you give a young lawyer wanting to work in-house?
Focus on the 3 "C's" – communication, culture and commitment.  Remember you are part of a team, not in an ivory tower and play the part of a team member.  People will expect you to know all the legal answers to questions but do try to communicate them in a way everyone understands.  No one likes a tosser! And you'll win people over if you show interest in them and in their business and customers.  If you can, get out as soon as you can to the front line and live a moment in their shoes.
As for culture – you have a role to stick up for the right values and ethics.  Be a role model for doing the right thing.
What career advice would you give to women wanting to work at senior levels of business?
I'd hope there's never been a better time to put your hand up and get noticed! In my experience, men tend to oversell their abilities and women tend to just get on and do the work without being show-ponies.  So, don't be afraid of asking for career development opportunities and new challenges.
Most employers are keen to promote work-place flexibility as a way of attracting and retaining talent, so take advantage of whatever opportunities you can.  And please don't be afraid of asking for help or finding a soul-mate to share a problem with.  No one is an island and we're not designed to work in isolation.
How does this role differ from others you've had?
Tabcorp is a gambling entertainment company and I've never worked in this sector before. While there's a lot of fun and excitement to be had, there's a serious side – particularly around responsible gambling. We want people to have fun – but safely and within their budget.  Problem gambling and addiction are bad for the whole industry and the community, so I do see us as playing a leadership role in educating our customers and supporting a healthy and balanced approach.
And on a personal level, I've been lucky to have attended a few race-meetings in a corporate hospitality setting and I love standing at the rails watching the race.